Welcome to Express Services Company, Inc.
We are a commercial mortgage broking firm specializing in arranging debt for commercial real estate owners and developers across metropolitan Maryland, Washington DC, Virginia, New Jersey, New York and Atlanta Georgia. We have a great track record of getting off-market pricing to help our clients grow, navigate the business world, and eventually achieve their business goals. We are experts at responding well to the economy, no matter what the climate. Our goal is to help our clients make money, regardless of whatever position they are in their business.
Services We Offer
Commercial mortgage debt restructuring
Real estate portfolio management
Property management & investment
Business development consulting
Off market leasing
Our Mission
Our mission is to shield our clients from financial hazards by streamlining their overhead to allow their business to grow in any economic situation.
Extensive Experience
Our team of professionals has decades of experience in negotiating and representing all types of tenants and uses - from retail to office to community facility, as well as government agencies and non-profits. We represent an expansive range of clients including national, regional, and mom-and-pop retailers, and have built strong long-term relationships with them. We execute and deliver above market expectations due to our deep-rooted knowledge of retail and office leasing movements.
Your Growth Partners
Why our unique model works is because we don't just give you a plan to follow, but perform an extensive economic analysis on all viable alternatives, educating you on the proposed terms of each lease, including rental rate, escalations, tenant improvement packages, construction costs, parking expenses and potential expense reimbursements.
We evaluate your current square footage requirements, growth needs, desired geographic location and budget, to effectively achieve the best lease and terms, we narrow down the list to a select few potential properties and have landlords compete for your tenancy.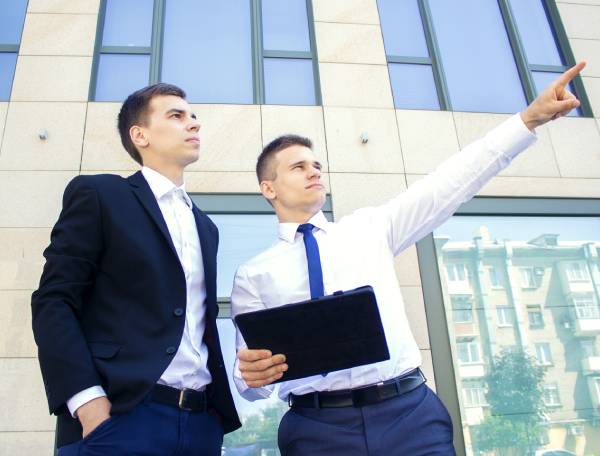 We create and execute an aggressive marketing strategy that will attract the right tenant mix in order to maximize the asset's value. We utilize both national and local marketing platforms to ensure that your property gets the maximum market exposure.
We diligently prepare letters of intent and negotiate the best possible lease terms including rental rate, escalations, tenant improvement packages and tenant expense reimbursements.
Finally, our strong relationships with national retailers and office tenants, the broader real estate community, brokers, contractors, architects, engineers, attorneys, and local municipalities offer significant benefits to property owners and businesses.